Wellbeing
2021-22 – The Year Ahead!
Our Sixth Form Wellbeing Ambassadors are currently in training to become Youth Mental Health First Aid Trainers with Mental Health First Aid England as they received £2000 successful grant funding from mental health charity We Are Beyond! This training will be the foundation of our upcoming Big Sister Programme!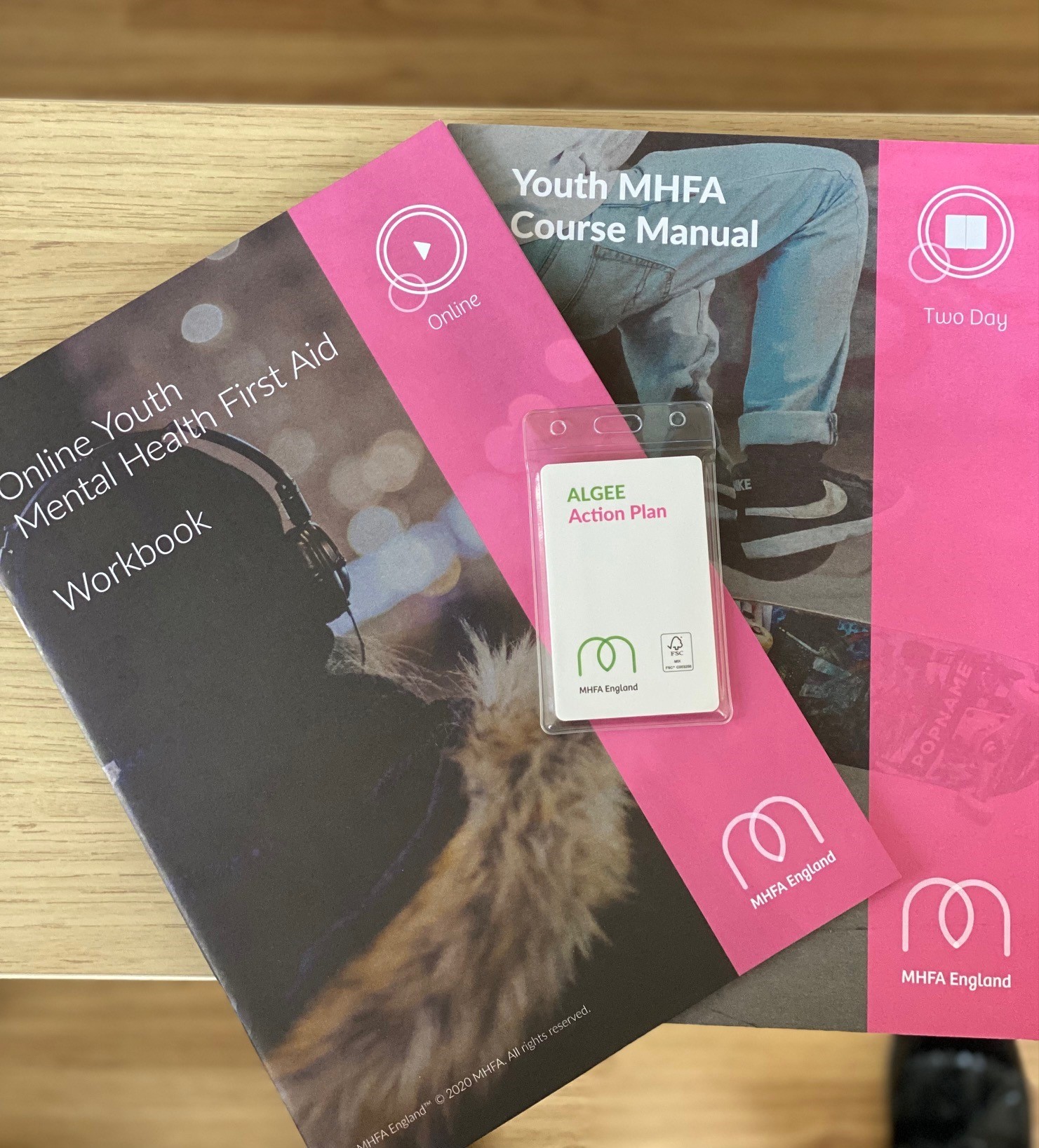 Online Youth Mental Health First Aid Workbooks 2021-22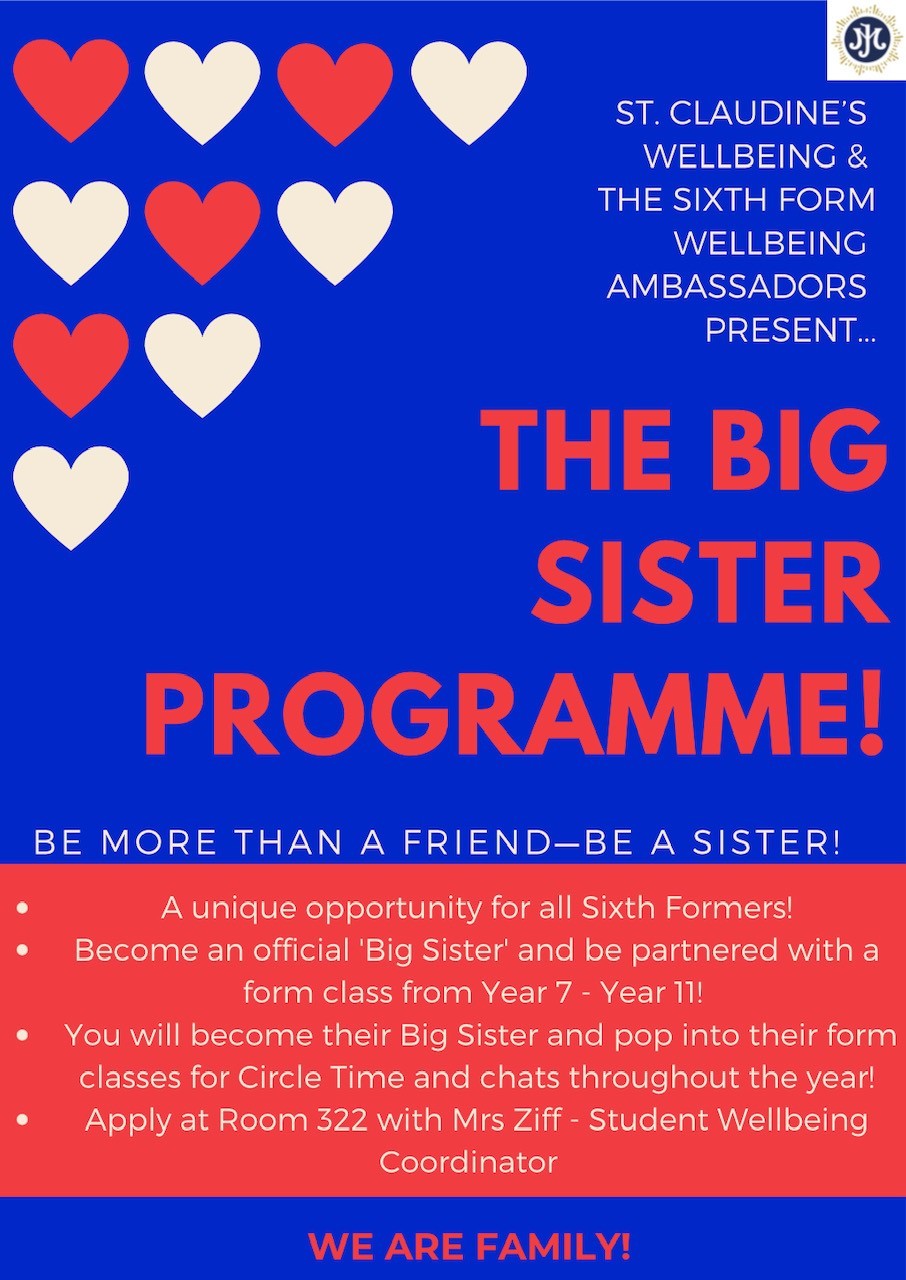 The upcoming 'Big Sister Programme' 2021-22
We also have upcoming Mental Health Awareness events!
Keep an eye out for more to come!
~ Mrs Ziff and the Sixth Form Wellbeing Ambassadors! ~
2020-21 - A Review!
Our Sixth Form Wellbeing Ambassadors were hard at work behind the scenes to ensure we were all supporting the emotional wellbeing and positive mental health of our fellow students as they went through an incredibly unusual and difficult academic year!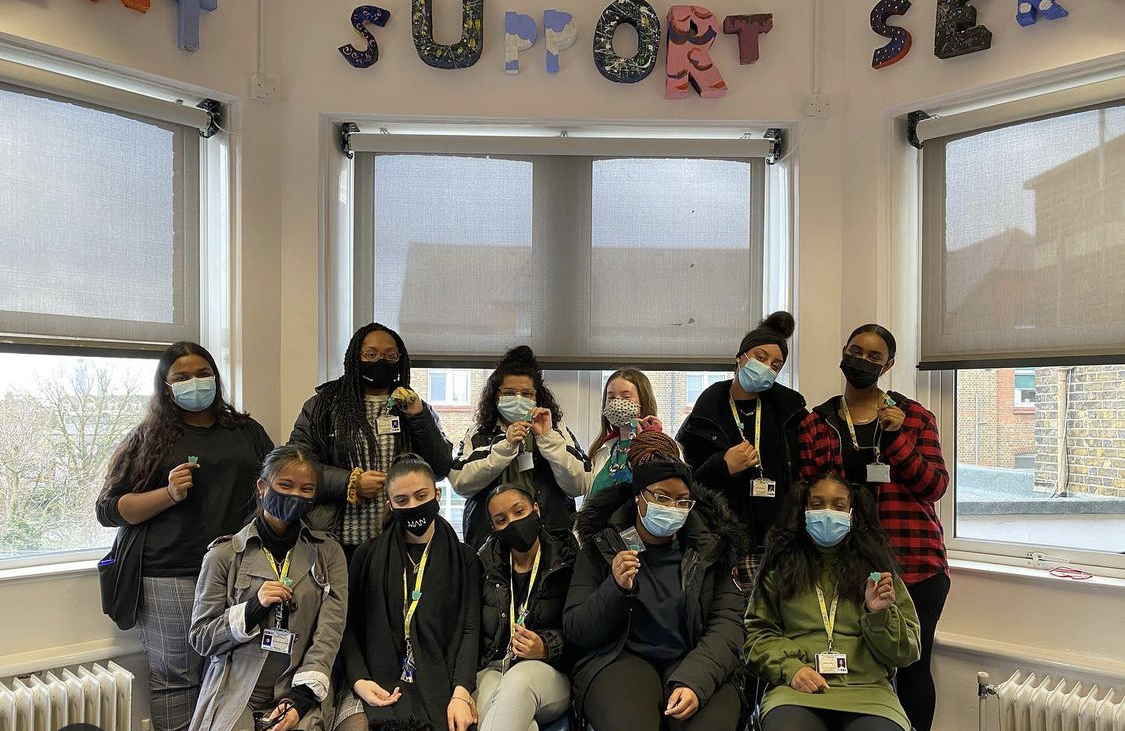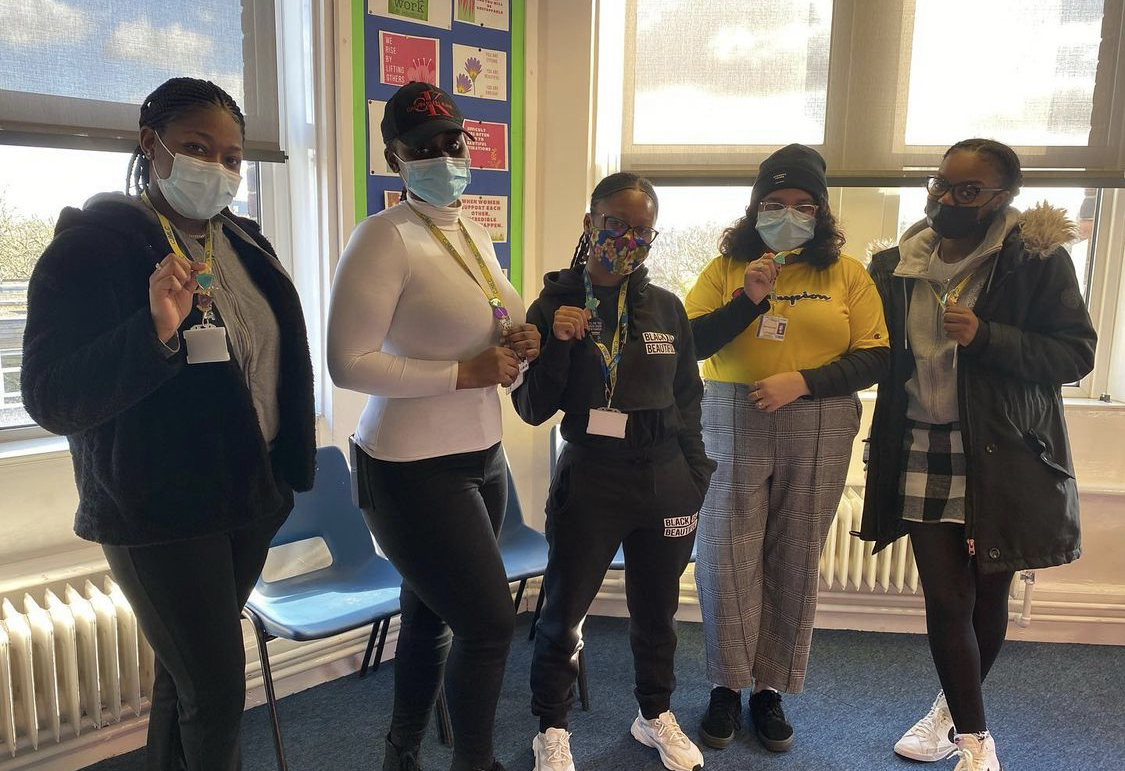 Our Sixth Form Wellbeing Ambassadors 2020-2021
In 2020-21 Our Sixth Form Wellbeing Ambassadors have:
Produced PSHE lessons including:
For the September 20' return to school – 3 lessons on 'Sleep', 'Mindfulness' and 'Self-Care'
For the October '20 Young Minds – '#HelloYellow Campaign'
For the Jan-March '21 Lockdown – 2 lessons on 'Productivity' and 'Goals'
For the return to school in mid-March '21 – 2 lessons on 'Promoting Hope and Connectedness' and 'Promoting Self-Efficacy and Gratitude'
For the May '21 Mental Health Awareness Week – 'Connecting with Yourself'
Created the 'Combat The Stress Toolboxes':
The 'Combat The Stress Toolboxes' are filled with grounding techniques, breathing exercises, positive affirmations and messages from the ambassadors, aromatherapy mindful essential oil smells and multiple stress toys! These have been placed and used in the Library, Inclusion Room, Mentoring Room, Medical Room, Sixth Form Common Room and all the Pastoral Support Manager offices.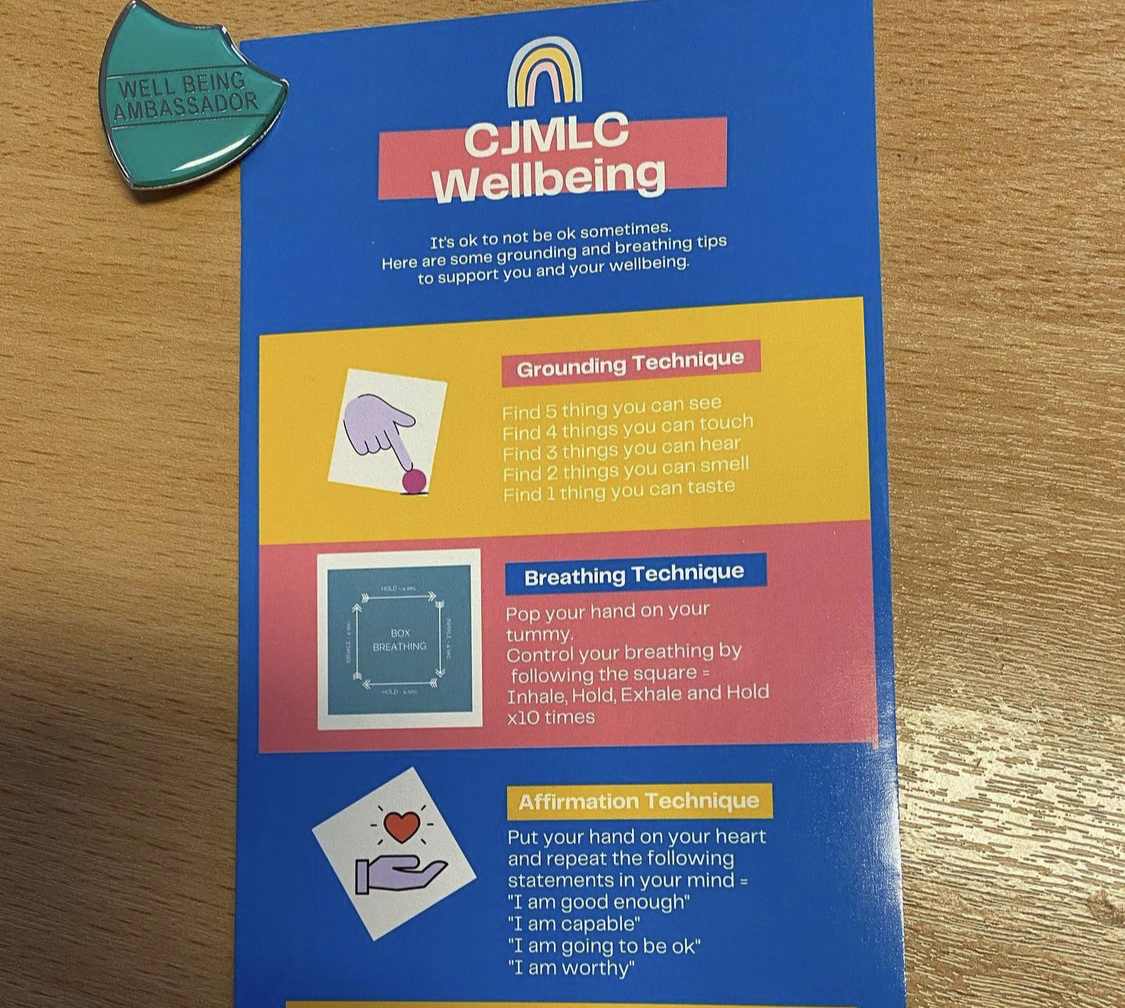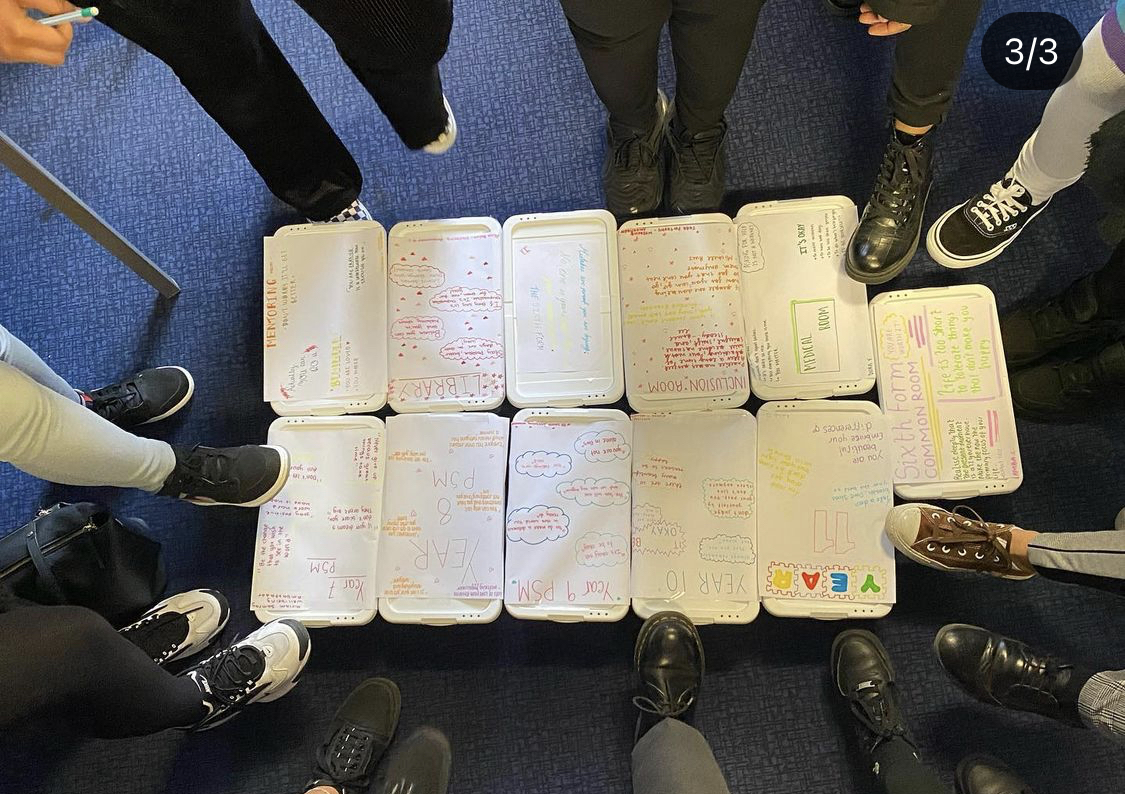 'Combat The Stress Toolboxes'
Organised the first annual school-wide 'Wellbeing Day'
To recognise the Feb '21 Children's Mental Health Week' the Ambassadors organised for all staff and students to have a chance to relax, recuperate and renew their mind, bodies and souls!
Wellbeing Day was an opportunity to rest from online school studies and engage in activities which boosted our happiness, self-esteem and overall emotional wellbeing!
Staff and students were provided with a plethora of different Wellbeing activities to choose from including: Yoga, Working-out, Cooking and Baking recipes, Origami tutorials, Nature Walks, Guided Meditations, Guided Spiritual Reflections and Guided dance and worship to name but a few!
The response was phenomenal with reflections including:
"That sometimes you need to take a break and have time to think about the things going on around you and have some alone time with yourself." – Year 12 student
"Taking a pause from a rigid and structured timetable can really make me feel relaxed and motivated." – Year 11 student
"Taking part in Wellbeing-Day has taught me that, all though we are privileged with technology, family time, and time to just be away from the screen is as relaxing as it gets :)" – Year 7 student
"To slow down, make some space in your head to enjoy what life has to offer." – RE Teacher and School Chaplain
"That sometimes it's good to take a moment just for yourself, life goes by fast and we need to take care of ourselves too"
"The school cares for us" – Year 9 student
Students reflected completing a questionnaire and the results spoke for themselves! The words chosen to describe their Wellbeing Day were calm, grateful, peaceful, joyful, and happy and the most chosen word was relaxed!
~ Mrs Ziff and the Sixth Form Wellbeing Ambassadors! ~