Prayer and Liturgy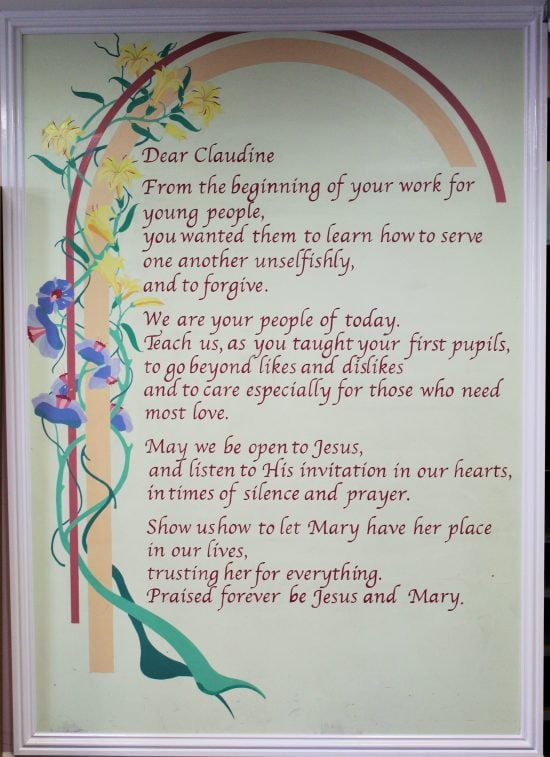 Prayer is an essential part of the life of our school. We pray together at the beginning and end of the day, in form times and assemblies, at the start of lessons and before exams. Everyone in our school community is invited to participate in our prayer and liturgy insofar as they are able. Students lead music, read scripture & prayers and serve at the altar.
The celebration of Mass is the highlight of all our school celebrations. We begin our school year together with Mass and it is celebrated weekly, with year groups taking it in turn to attend and participate in the liturgy. We celebrate school events such as a Welcome Day for Year 7s and their Parents in the Autumn Term, our Founders' Day Mass in October and the transition from Year 11 to 6th Form in June.
During Lent, a number of opportunities for the Sacrament of Reconciliation (Confession) are offered, with priests from local Catholic parishes present in school.
Assemblies are held twice a week for students in Years 7 – 13. We see every assembly as an act of worship and our assembly programme is based on the liturgical year.
We have a special affection for St. Claudine who founded the Religious of Jesus and Mary, and often ask her to pray for us using our school prayer.