St Matilda

Welcome to House Matilda!
Under the banner of victory through unity, House Matilda is constantly ready to demonstrate our values of courage, compassion and commitment. Attending school is not just about academic progress; it is about the lifelong friendships that are made, the skills that are developed, and the dreams that are discovered. As members of House Matilda we work to prompt this in our school community both inside and outside the classroom. Enjoying each moment of our Convent experience and squeeze every opportunity to ensure we maximise our success.
Ms Michael, Head of House
Motto: Victory through unity
Values: Courage, Compassion, Commitment
Song: Yolanda Adams – I believe
Mascot: Tiger
Feast day of St Matilda: 14th March
About St Matilda:
Matilda, Queen of Germany was born about 895AD and grew up in a convent with her grandmother.
St Matilda was known for giving money and food to the poor, building many churches, convents and monasteries. People including her son criticised her for it, but she believed she was doing God's work.
The Prayer of St Matilda:
Father of Light and Wisdom, thank you for giving me a mind that can know and a heart that can love.
Help me to keep learning every day of my life, no matter what the subject may be.
Let me be convinced that all knowledge leads to you and let me know how to find you and love you in all the things you have made.
Encourage me when the studies are difficult and when I am tempted to give up,
Enlighten me when my mind is struggling and help me to grasp the truth.
Grant me the grace to put my knowledge to use in building the kingdom of God on earth so that I may enter the kingdom of God in heaven.
Amen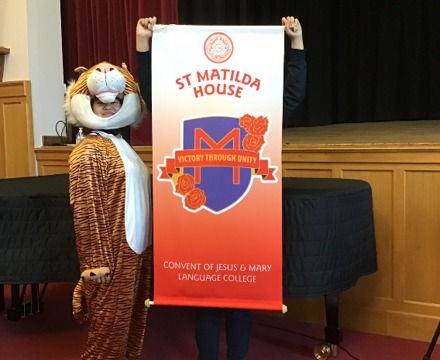 Lockdown reflections completion winner: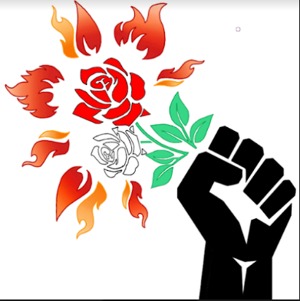 House Matilda Christmas photo gallery: